We got a plastic tree last year and this year it seemed to have lost its luster a bit :( - it doesn't seem as full as last year.
So I was looking for ideas to make my sad tree look better, and I remembered how my sister put bows on her tree one year. So I went to Target and got a couple materials, you don't need much at all.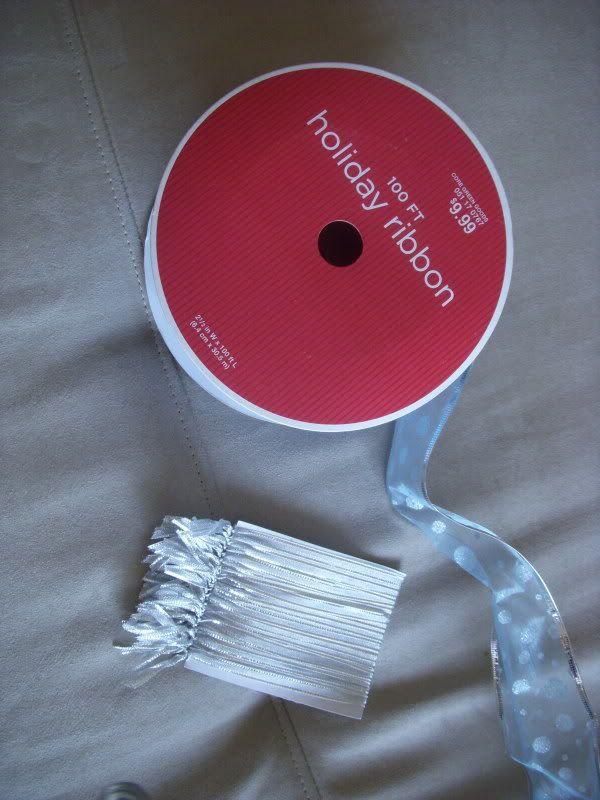 and simply tied a bow!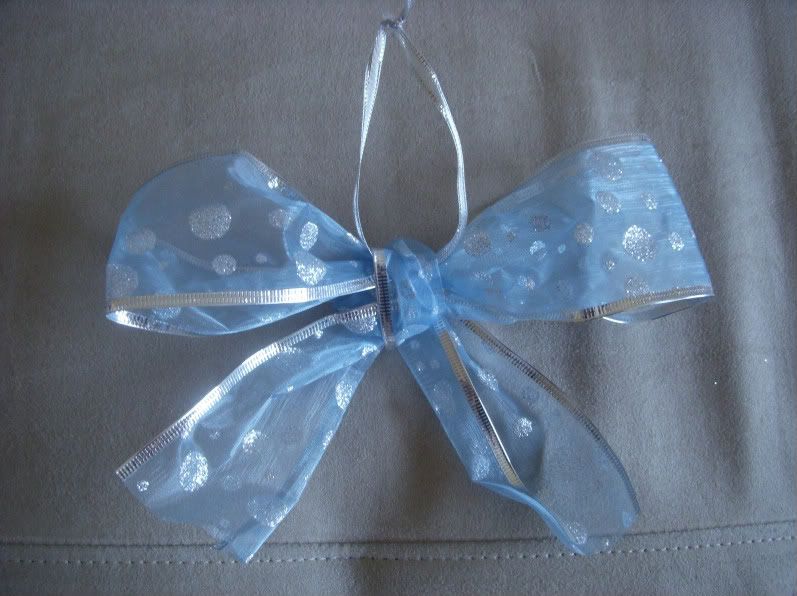 and Voila!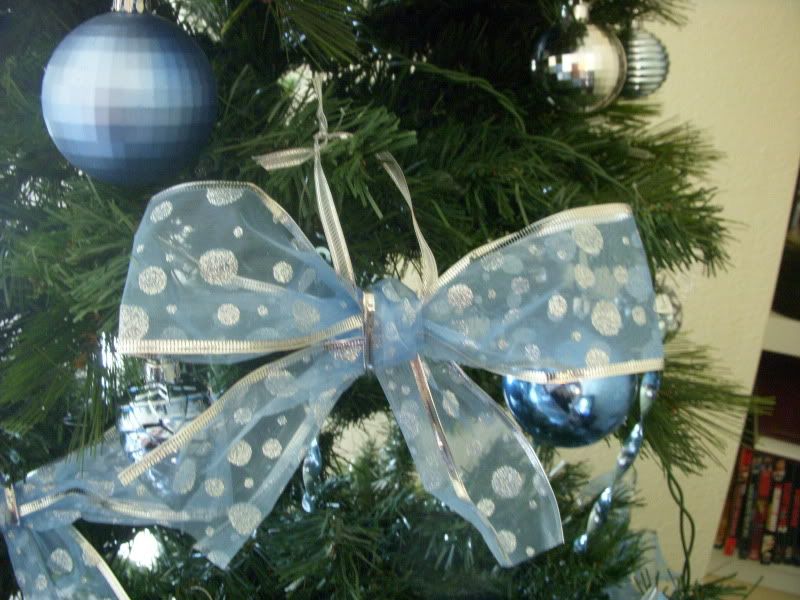 Soooo Easy!