The baby ain't a baby no more!
At 17 1/2 months old we took the bug for his first haircut! He did great, I didn't. He sat in the chair as if he was in spa getting a massage and I cried watching my boy go from baby to toddler!
It also looks as if he loves his new look, he loves to go look at himself in the mirror and is just being a little show off.
Here is a quick before shot: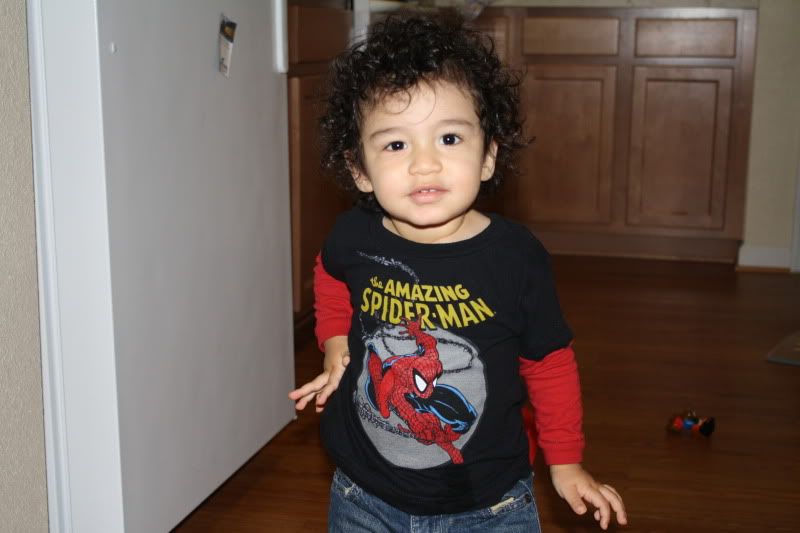 and here is his after: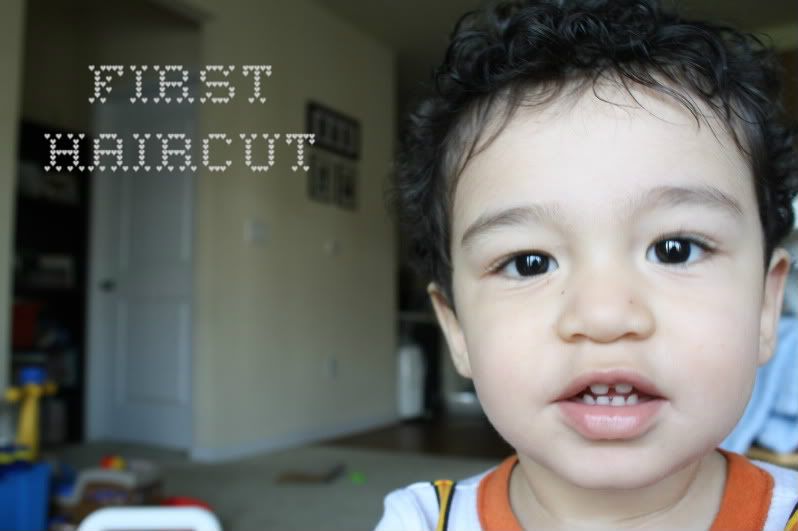 sniff sniff. My Big Boy!